With our world becoming increasingly more digital, globally many museums and other cultural institutions are working with digital and networked technologies to produce innovative ways for visitors to access and engage with information.
This is a proposed user experience design for the artwork Yanjirlpiri Jukurrpa by Aboriginal artist Paddy Sims Japaljarri, located in the ICONS exhibition at the Museum of Applied Arts & Sciences. The design focuses on engaging users as they interact with the visual symbols on the painting, helping educate and lead to a greater understanding about the Warlpiri culture and 'Jukurrpa' dreamtime.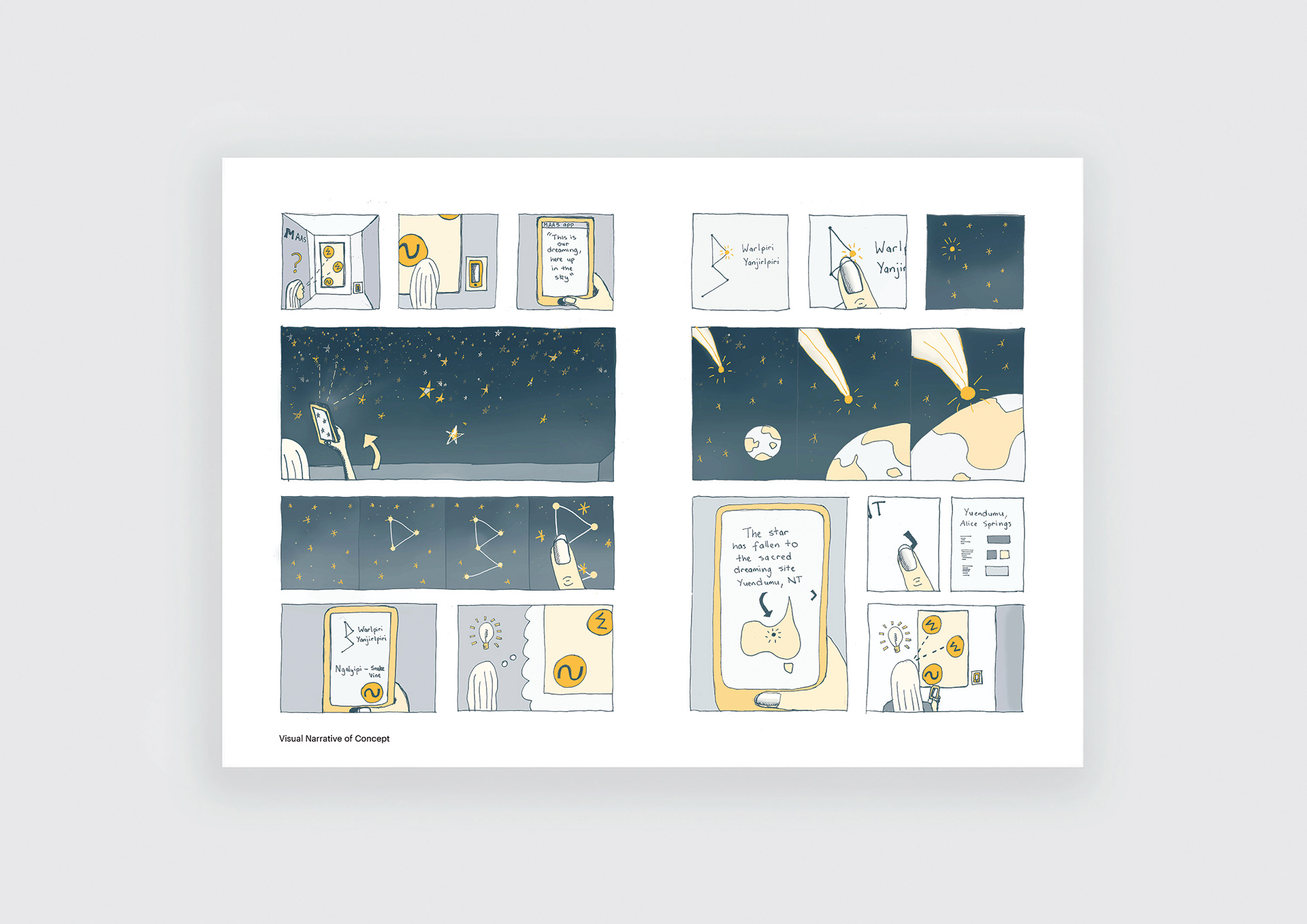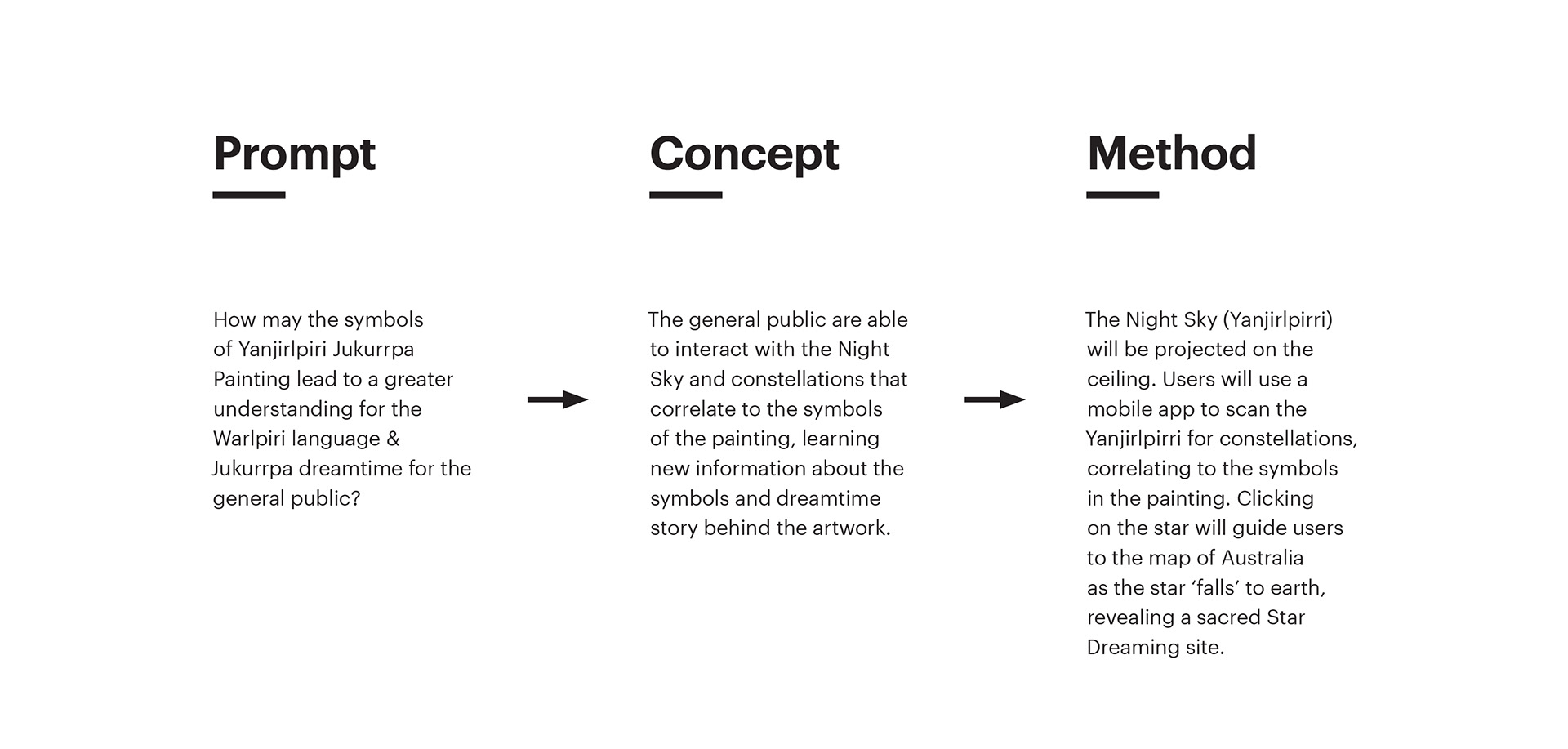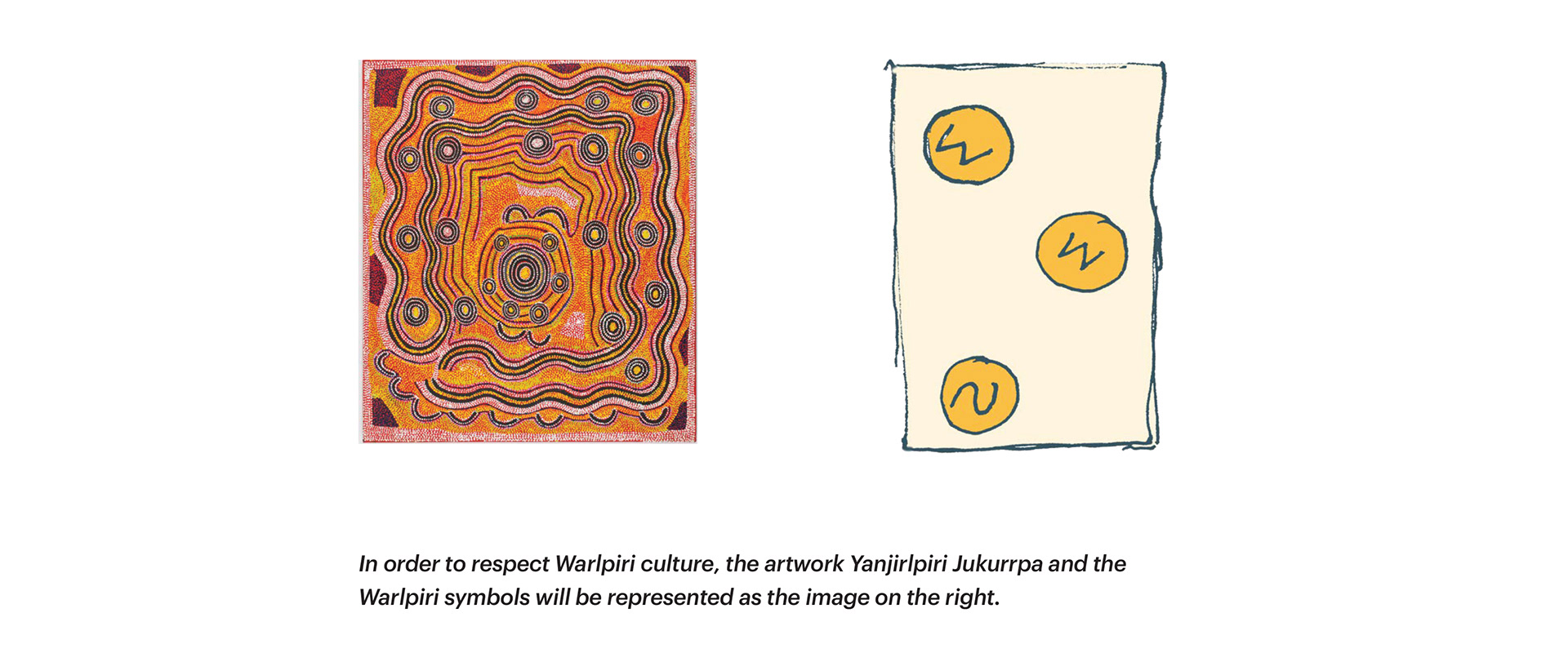 Users are instructed to open the MAAS app and point their phone towards the ceiling, which will be covered in a projection of the stars and the night sky (Yanjirlpiri). 

Audience uses the app to scan the Yanjirlpiri for constellations, which correlates to symbols in the painting. Information will be provided on the meaning of the symbol. 

As a star in the constellation lights up, users are prompted to click the star which will virtually 'fall' to the location of Yuendumu, the sacred star dreaming site that Japaljarri has depicted in his painting.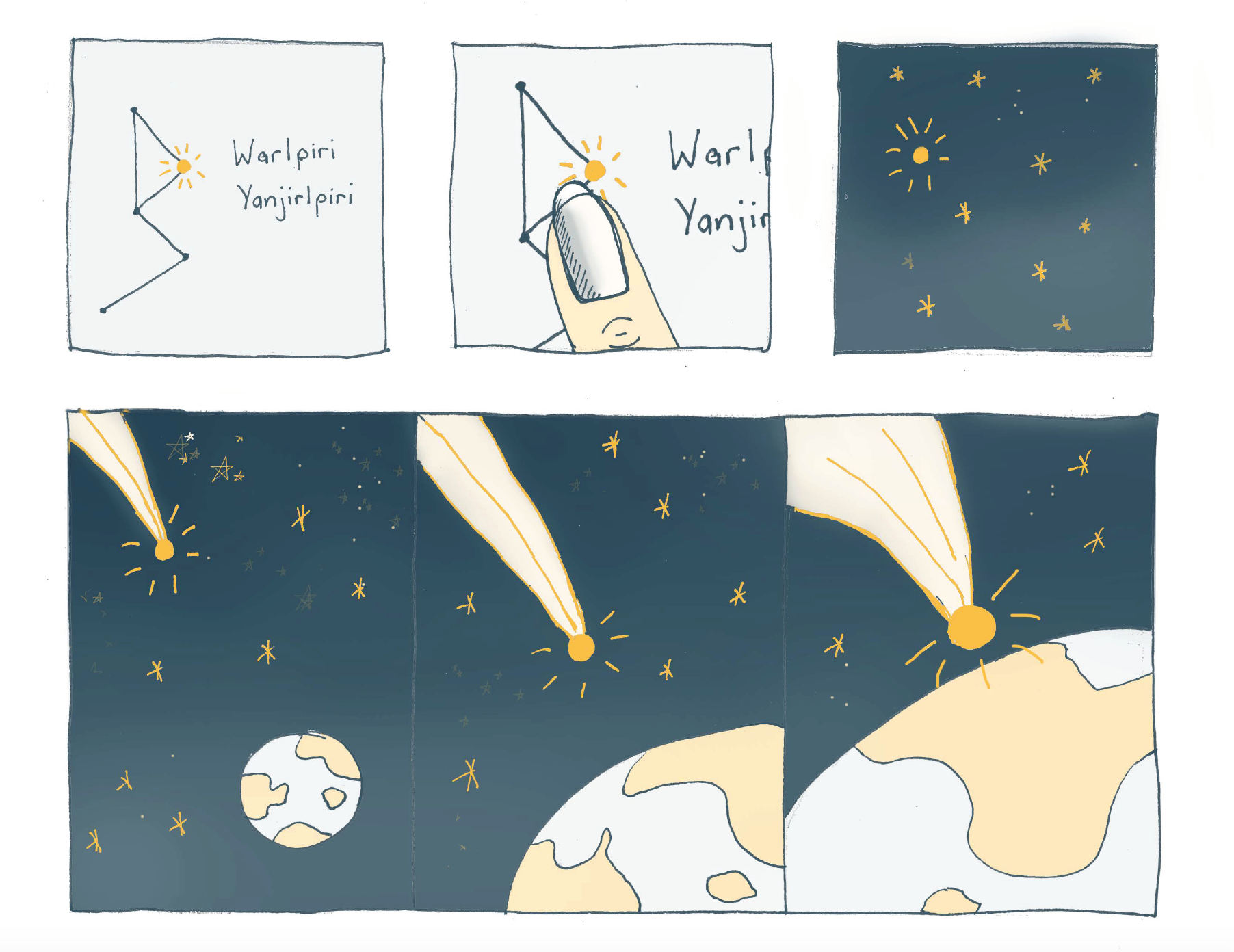 The app presents information on the sacred dreaming site and its significance to the artist and Warlpiri people, thus educating the audience on the Warlpiri dreamtime. This immersive and interactive experience will provide deeper knowledge & understanding on Warlpiri culture in a more engaging way.