In collaboration with Nusardel Oshana and Liana Romeo
How do we facilitate climate change resilience by connecting young Aussies and Fijian communities?
My role:
Designer, Photographer/Videographer
Team:
Copywriter, Experience Designer
With a population close to 900 000, Fiji is highly vulnerable to the effects of climate change. By 2050, it is predicted that across the Pacific Islands up to 1.7 million people could be displaced from their homes due to climate change (UNFCCC 2017). 
Our research found young Australians, although educated about the general impact of climate change, are so far removed from the effects and impact that they

lack the empathy to take action

.
'Mai Kana' aims to facilitate climate change resilience and awareness by connecting young Australian and Fijian communities through a cross-cultural dining experience. Through the medium of food, we aim to encourage awareness, storytelling, collaboration and spark conversation around climate change impacts, with the ultimate goal of creating empathy to inspire action.
A series of five conversation cards were designed, each focusing on a topic that addresses Fijian culture and ultimately the present and future landscape of climate change in the South Pacific.
We drew on our personal experiences living within the Fijian communities of Waivaka and Namatakula when undertaking this action research project. 
A human-centred design approach was utilised to empathise, define, ideate, prototype, test and develop a social business model canvas, in order to understand the impact landscape and arrive at a feasible solution.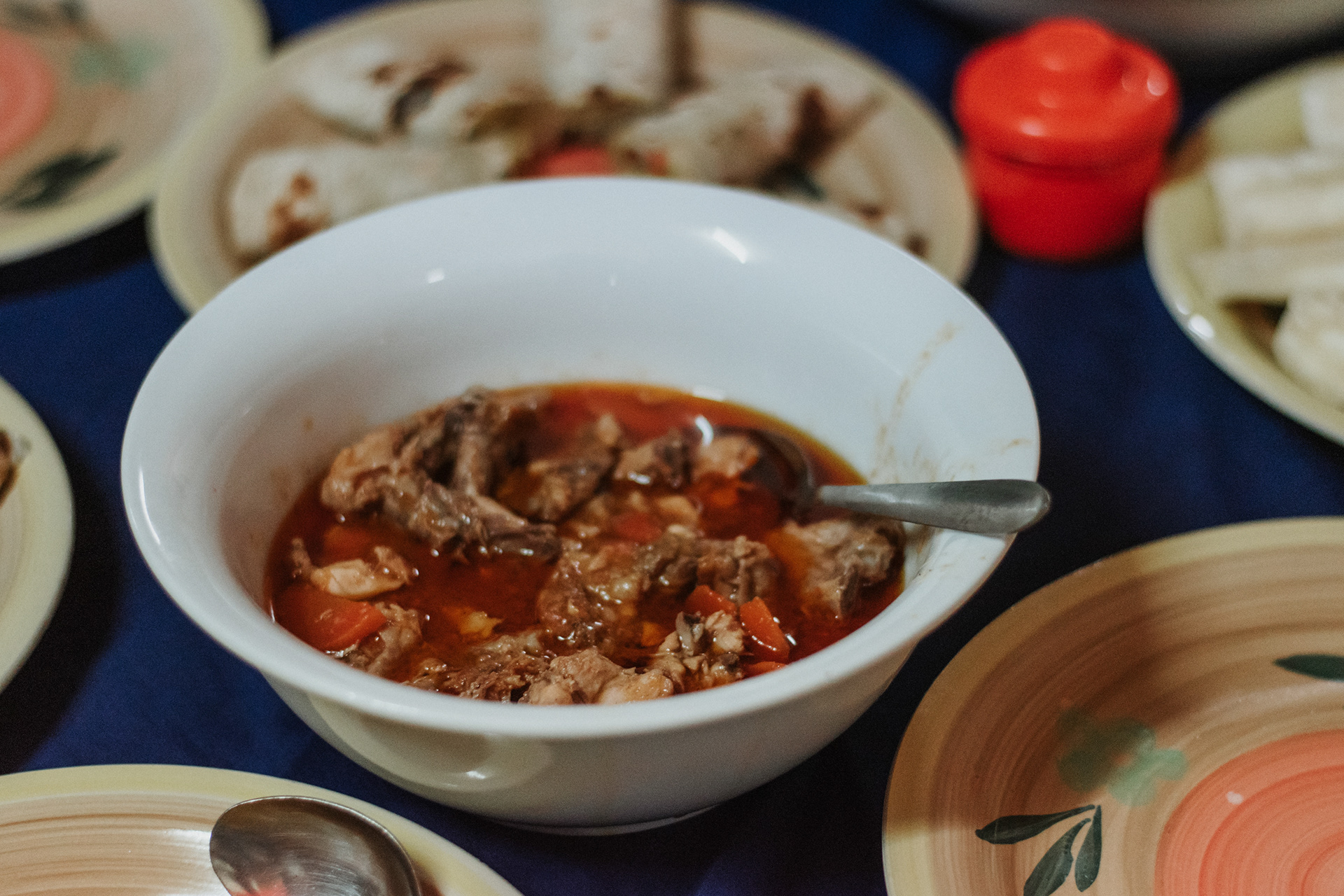 Minimal Viable Product (Piloting our first dinner)