The aim of this brief was to visually communicate the main ideas of each novel through a cohesive series of book covers. With the material constraint of burnt paper, each jacket explores the human condition in themes respective to each book. The tactile and sensory approach of paper engineering helps communicate strong emotion and evoke bodily engagement in the viewer.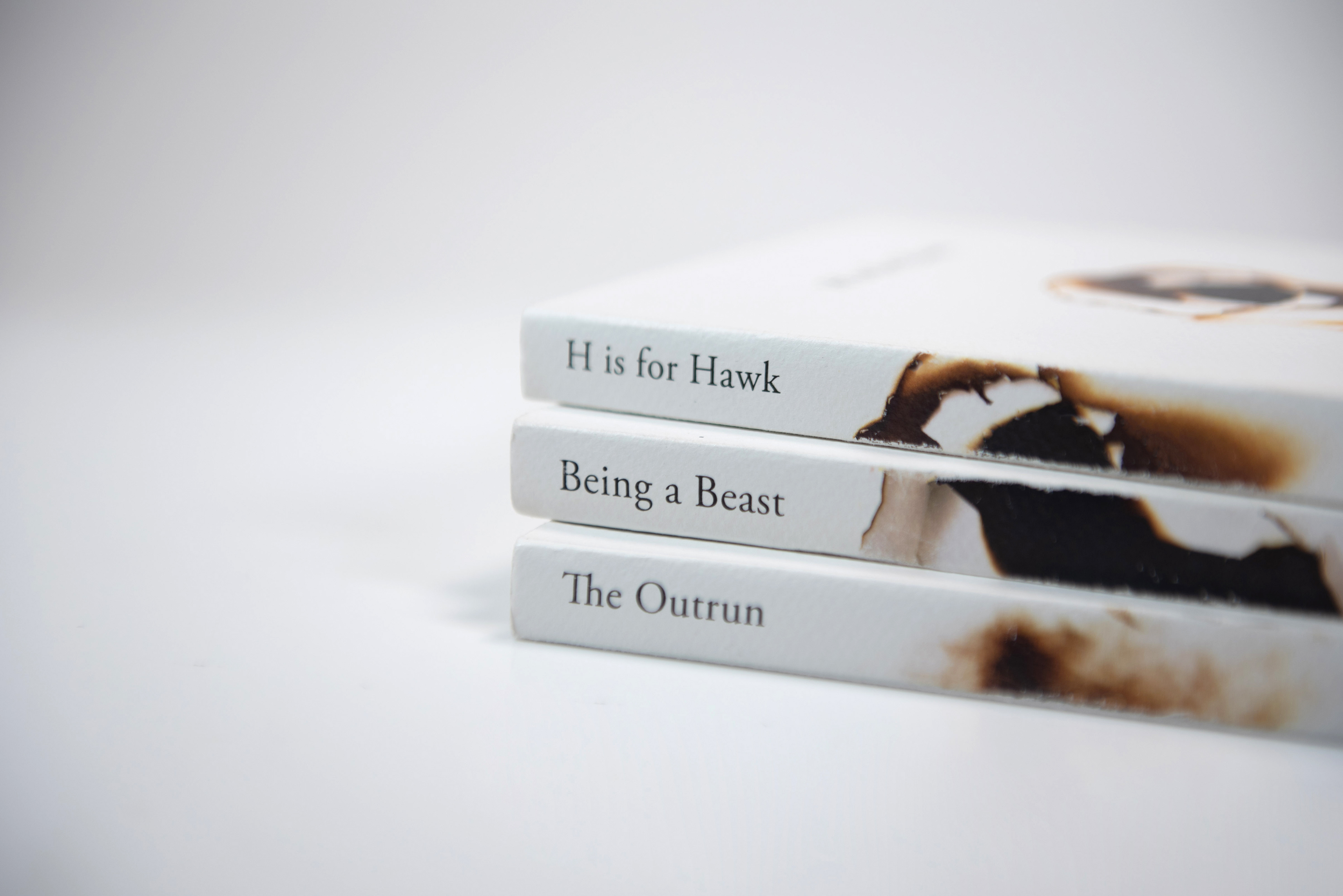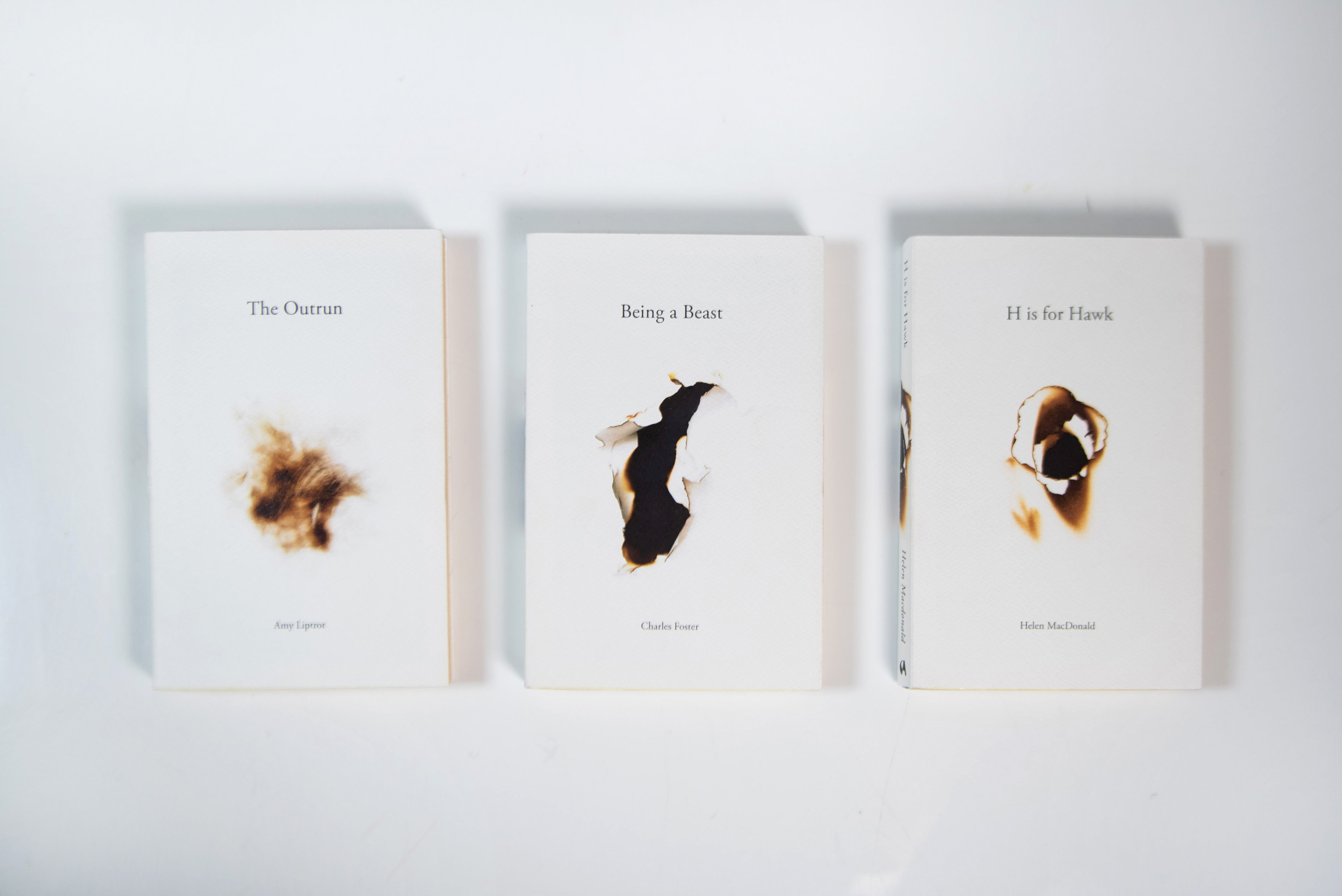 H is for Hawk

explores coping with loss and grieving the death of a loved one, visualised by a sharp hole resembling a bullet wound. In

Being a Beast

, Foster tests the human limits by becoming an animal himself. The rawness and struggle for survival are communicated through roughly ripped and scorched paper.

The Outrun

explores themes of recovery from alcohol abuse and ultimately nature's ability to heal. Smoke has been used to lightly singe the paper, creating an organic pattern that suggests cleansing and revitalisation.